FEI Tecnai G2-F20
Scanning Transmission Electron Microscope (STEM)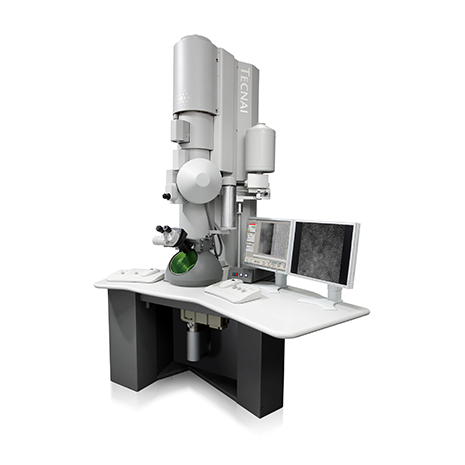 The Tecnai is an efficient and easy operation microscope with excellent analytical capabilities. The upgraded instrument will have a fast CCD camera to allow for in situ studies. It will maintain all the current capabilities and its techniques will include EDS, EELS, tomography, electron holography and Lorentz microscopy.
A 200 kV scanning and transmission TEM for analytical nanostructure analysis.
High resolution TEM/ Imaging mode has point to point resolution < 0.25 nm and line to line resolution < 0.10 nm.
There are three imaging modes for scanning (STEM): bright field, dark field and high-angle annular detectors.
Elemental analysis can be performed using energy-dispersive spectroscopy in STEM mode for point, line and mapping analyses.
Energy filter imaging and energy loss spectroscopy can be performed using the Gatan Tritium GIF system.
Tomography for 3D reconstructions can be performed in either TEM or STEM mode.
Magnetic domain imaging, including holography, can be done using the Lorentz Lens and/or Biprism.